Product Description
  350mm-400mm Wet Use Silent Cutting Diamond Circular Saw Blade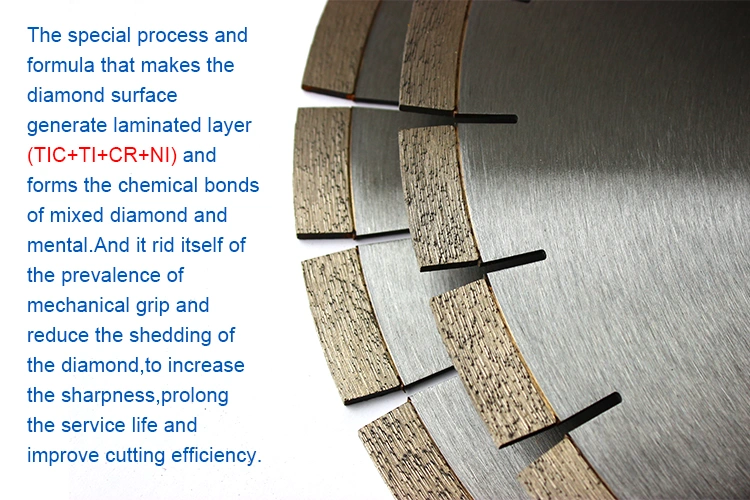 Diamond circular saw blade adopt High-Grade diamond,Metal powder.Make different formula for different stone.
Here's the Technical data of our 350 mm(14")Diamond Circular Saw Blade For Granite .
Out Diameter:350 mm (Other szie is available upon your request)
Inner Hole:50mm/60mm
Type:Normal Saw Blade/Silent Saw Blade
Dimension of Diamond segment: 40x3.2x15mm for granite  40x3.4x10mm for marble
Capacity: can cut at least 300-400 square meters of hard Granite 
 

Premium quality bridge saw Diamond Blades for granite cutting by HUAZUAN, choose size from 12 in. to 24 in. Designed for high sawing performance and long tool life. Optimized for cutting granite countertop slabs.
Ideal for professional stone fabricators
15mm Segments with Grade A diamond crystals for aggressive sawing and extended life
Silent core for noise reduction and less vibration
Suitable for wet use only
For bridge saw with 60mm / 50mm arbor only
Out Diameter

Bore Diameter(mm)

Dimension of teeth(mm)

NO. of Teeth

Inch

mm

Thickness

Height

10''

250

50/60

2.6/2.8

8,10,12,15

17

12''

300

50/60

2.8/3.0

8,10,12,15

21

14''

350

50/60

3.0/3.2

8,10,12,15

24

16''

400

50/60

3.4/3.6

8,10,12,15

28

18''

450

50/60

3.8/4.2

8,10,12,15

32

20''

500

50/60

4.0/4.2

8,10,12,15

36

22''

550

50/60

4.6/4.8

8,10,12,15

40

24''

600

50/60

4.6/4.8

8,10,12,15

42

26''

650

50/60

5.0/5.2

8,10,12,15

46

28''

700

50/60

5.0/5.2

8,10,12,15

50

30''

750

50/60

5.2/5.6

8,10,12,15

54

32''

800

50/60/80

5.5/6.0

8,10,12,15

57
Other size is available as per requst.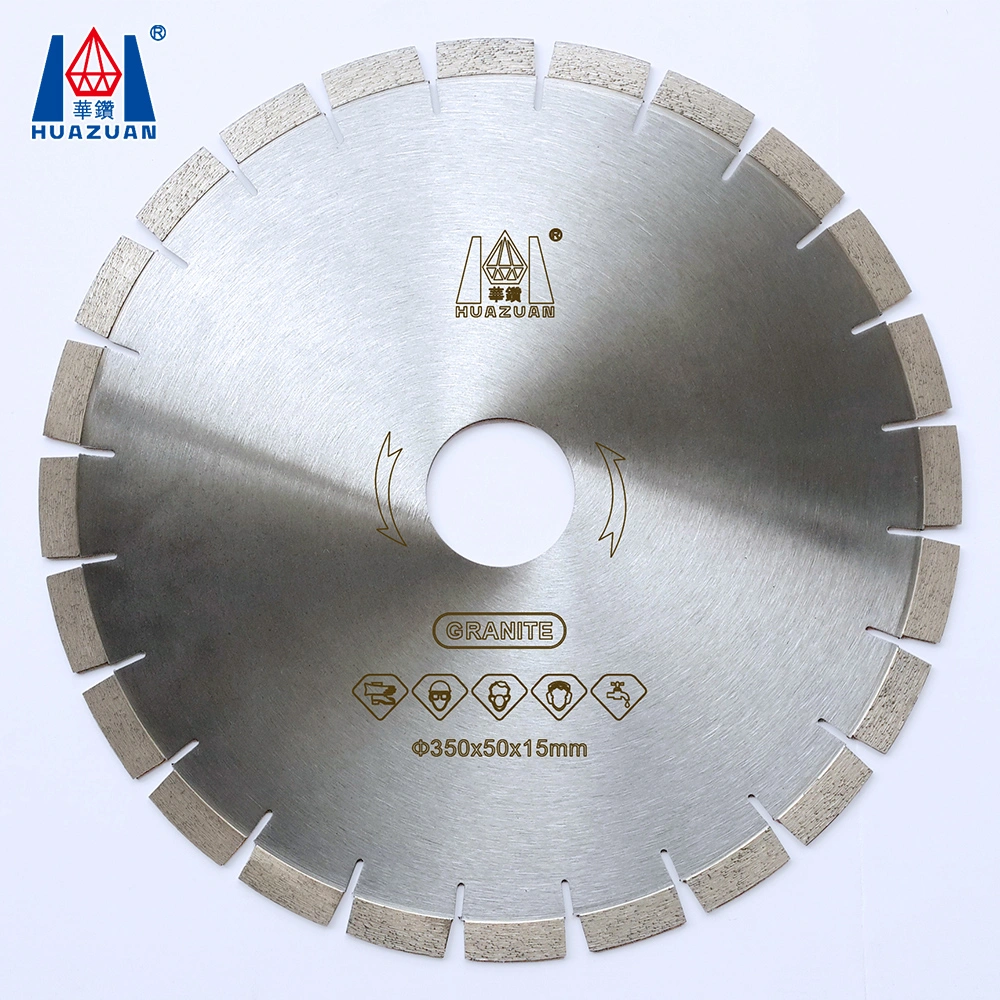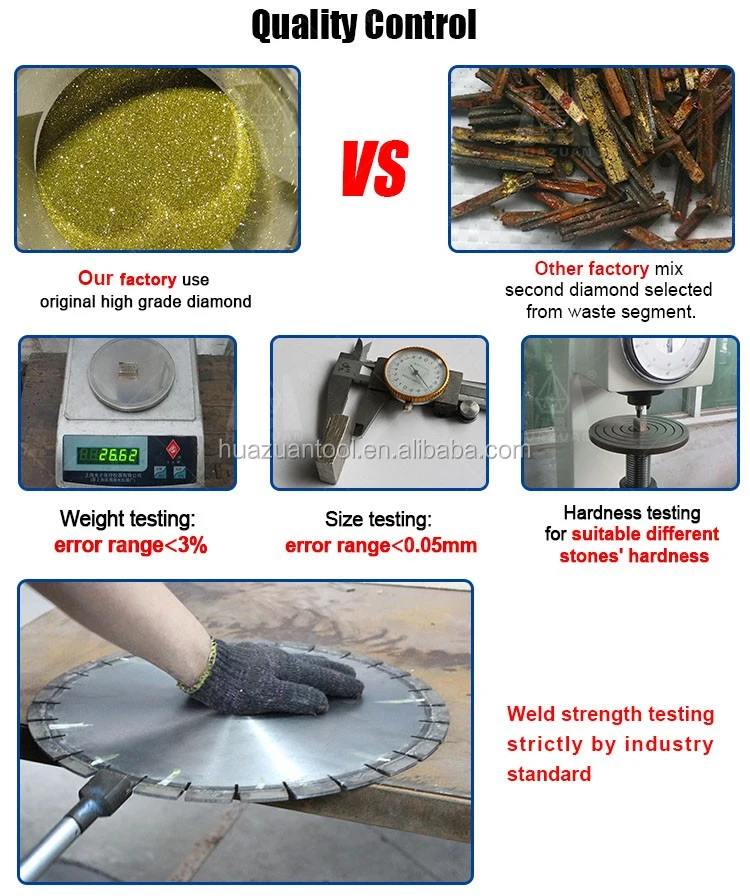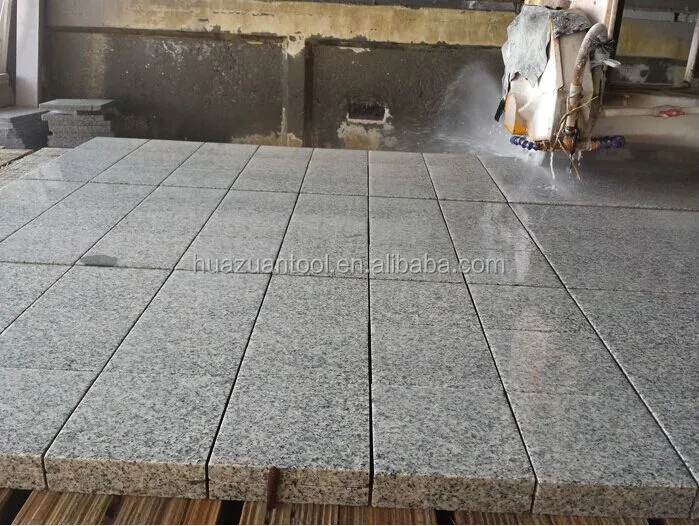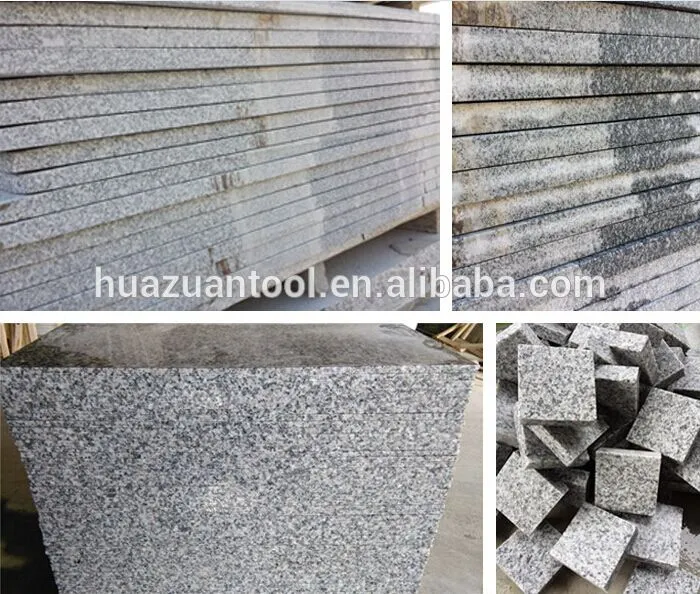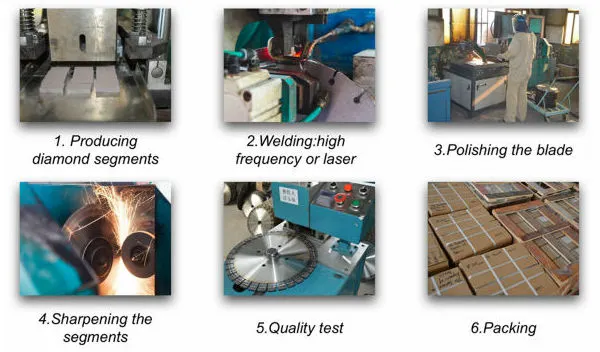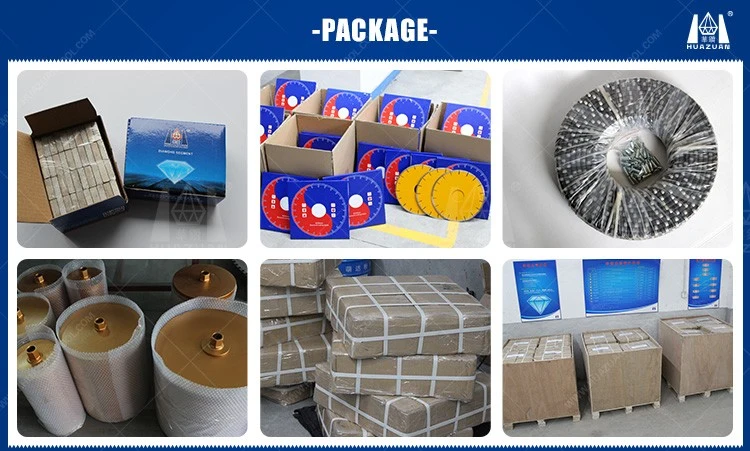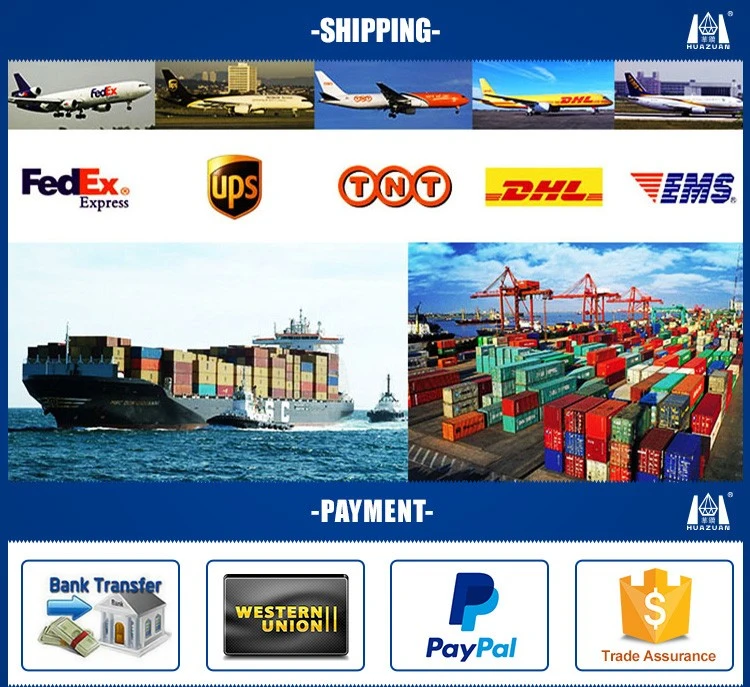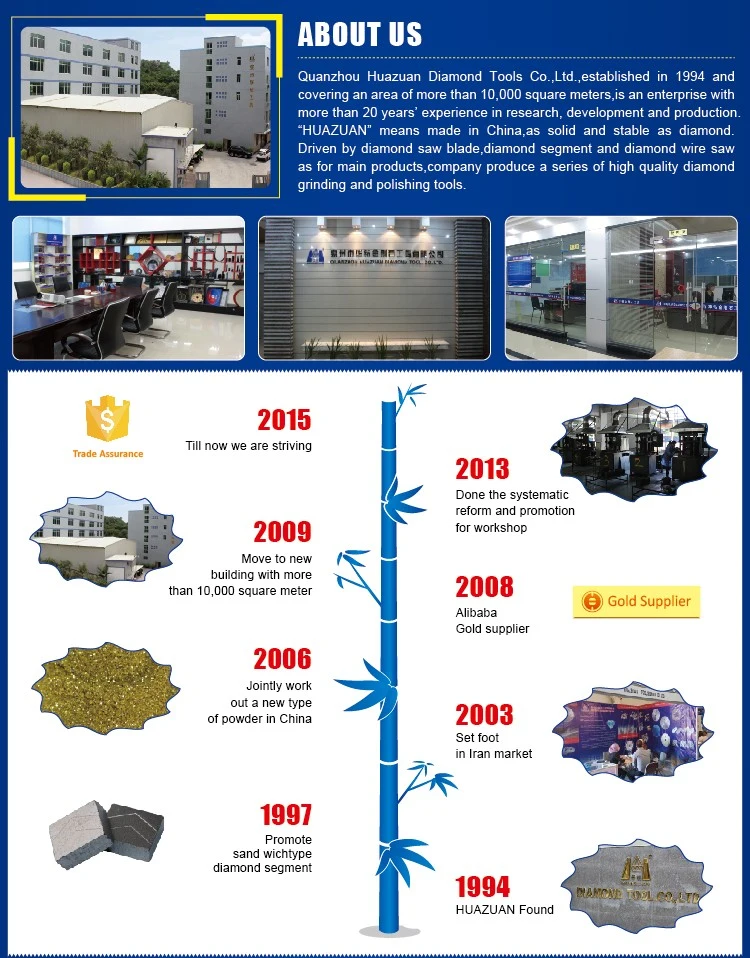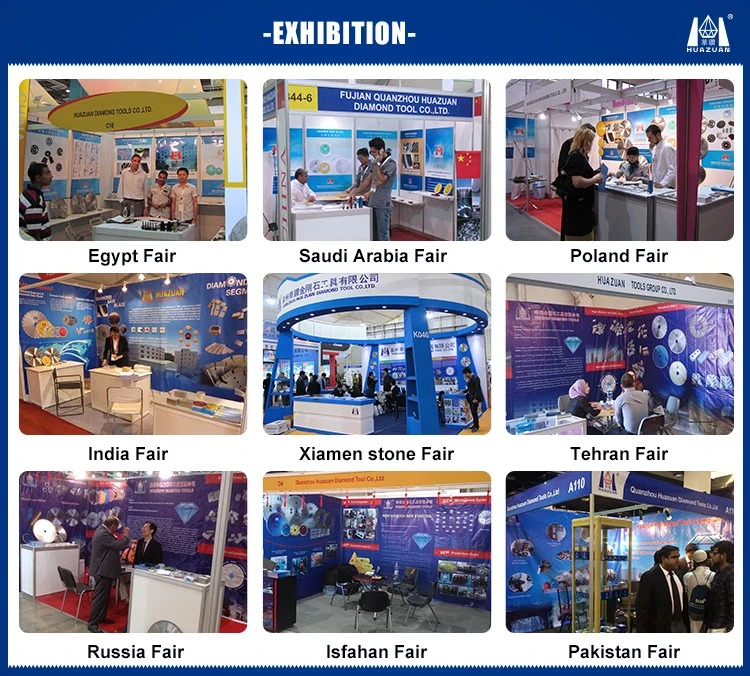 How Do Diamond Blades Work?
Understanding how a Diamond Blade works will help you choose a blade with the right characteristics and cutting quality for your needs. Here are the four basic blade components:
The metal core, a precision-engineered steel disk with a segmented rim that holds the diamonds.

The synthetic diamond crystals, the sharp cutting teeth that slice through the concrete.

The matrix, a metal bond that holds the diamond particles in place until they wear away.

The weld, which attaches the cutting segments to the core (most segments are laser welded or soldered).




The exposed diamonds on the surface of each segment do the cutting, using abrasive action to slice through material as the blade rotates at high speeds. As the diamonds at the surface become dull through use, the matrix begins to shed away to release the worn diamond crystals and expose new, sharp diamonds embedded within the matrix.
The most important fact to know is that the hardness of the matrix controls how quickly a blade wears.
Here's the basic rule:
A diamond blade used to cut soft, abrasive materials (such as uncured, green concrete) should have a hard metal bond so the exposed diamonds are fully utilized before they shed away. Conversely, a blade for cutting hard, nonabrasive concrete should have a soft bond to allow for easier erosion of the matrix, which will ensure exposure of new, sharp diamonds when you need them.
Contact us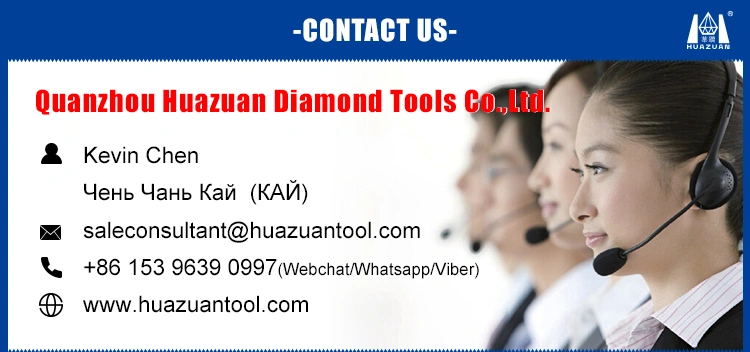 Contact us if you need more details on
Diamond saw blade
. We are ready to answer your questions on packaging, logistics, certification or any other aspects about Diamond Cutter、Circular Saw Blade. If these products fail to match your need, please contact us and we would like to provide relevant information.
Product Categories : Diamond saw blade > Granite saw blade